Klaus Davi. Insults and aggressions. Four cases referred by Ossigeno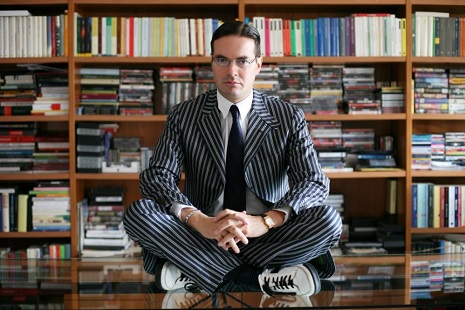 His television inquiry in Calabria is a race with many obstacles, punctuated by aggressions, warnings, threats, insults, lawsuits
From 2016 to today, Ossigeno per l'Informazione reported four episodes of violence, denigration, discrimination, intolerance committed in Calabria against the journalist and mass media expert Klaus Davi, classifying them as acts of retaliation against his television investigation that he has bean leading since 2016 on the local TV LaC.
The first episode occurred in March 2016 in Gallico (in the province of Reggio Calabria) (read). Davi was photographed by a fake Carabiniere, who was able to disappear, while trying to interview Eddy Branca, son-in-law of the boss of the 'ndrangheta Giovanni Tegano. On this obscure episode, the MP Emanuele Fiano, national security chief of the Democratic Party, presented a still parliamentary inquiry which is still awaiting a response (read the inquiry).
In June 2016, in Filadelfia (in the province of Vibo Valentia), some of Tommaso Anello's family members, a presumed boss of the 'ndrangheta who Davi was trying to interview, did not like his visit and in order to reject him, he threw a broom at him (read).
On July 2, 2016, in Vibo Valentia, Klaus Davi was punched by the family members of a collaborator of justice (read). The two have been denounced and the proceedings are pending before the Judge for the preliminary investigation of Vibo Valentia (read). Davi believes that this aggression is the only attack coming from the 'ndrangheta itself.
In November 2016 at Gioia Tauro, the journalist was insulted and shoved around. He was standing in front of the home door of the lawyer Piromalli, who in 2008, after being accused of belonging to the homonymous clan, was acquitted from all charges (read).
These physical attacks have been added: numerous insults and warnings on social networks (read), some lawsuits (read); episodes of unjustifiable intolerance such as the launch of eggs against the journalist in the Archi district of Reggio Calabria, in January 2017 (read).
On July 6, 2017, a Reggio Calabria bar owner publicly insulted Davi with homophobic expressions, distrusting him to return to his bar also because he is a homosexual.
After these incidents, the Procurator of the Republic of Reggio Calabria, Federico Cafiero de Raho, declared that protecting a journalist who is in Calabria and undergoing an investigative work such as Davi's is the duty required of the judiciary and the law enforcement agencies (read).
RDM

I contenuti di questo sito, tranne ove espressamente indicato, sono distribuiti con Licenza
Creative Commons Attribuzione 3.0