Basilicata. Guardian to reporter: "You can not shoot. Eni does not want to"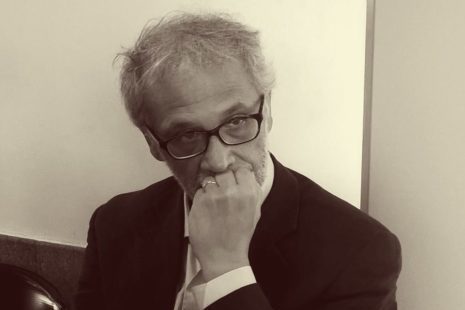 Maurizio Bolognetti (Radio Radicale) was gathering some footage from his car and on a public road. He wanted to monitor an oil leak
On September 27, 2017, journalist Maurizio Bolognetti, a collaborator of Radio Radicale, was prevented by a private guard to shoot video in the district of Valloni a Viggiano (in the province of Potenza), near the Monte Alpi well 6-7-8. Here the ENI oil company conducts extraction activities.
The reporter, who subsequently published a report about it (read more), was filming from inside his car, stopping on a public road. "You can not film here. ENI does not want you to", the private guard told him.
For years Bolognetti has been engaged in journalistic investigations on the events related to hydrocarbon extraction in Basilicata. He had gone to Viggiano – where there are extraction wells – to monitor a crude oil leak from the tanks, following information of a trusted source, and to check out what is happening in some sites that seem to be polluted by extraction activities.
The ban on filming was criticized in a joint note by the Order of Journalists and the Basilicata Assostampa, which called for "an appeal to all institutional actors to ensure that everyone, by their own powers, seeks to protect the full exercise of the right to report, which means above all to guarantee the right of every citizen to be informed, an indispensable value of every democracy and a mandatory condition for rebuilding a relationship of trust between companies and institutions."
Bolognetti did not report the matter to the judicial authorities. "The best complaint possible is to show what is going on, to let people know. The strongest complaint is the documentation. Sometimes, however, I'm a little disheartened", he told Ossigeno.
In 2015, while trying to shoot at the Val d'Agri Oil Centre, always in Viggiano, the journalist had had problems with a Carabiniere who had asked him not to film while loosening the gun holster (read more).
RDM

I contenuti di questo sito, tranne ove espressamente indicato, sono distribuiti con Licenza
Creative Commons Attribuzione 3.0