Capaci massacre. Immediately postponed trial against Stefania Limiti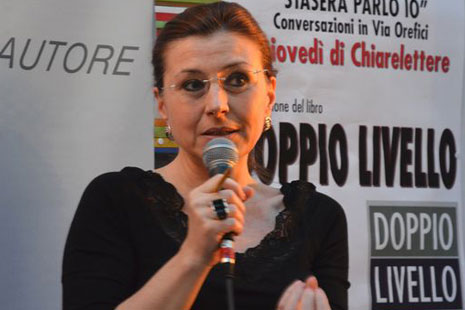 The reporter refuses to break professional secrecy on a source in her book that supports the theory of a "double level" in the attack
The criminal trial filed against the journalist Stefania Limiti by the Prosecutor's Office of Rome for failing to reveal the identity of a confidential source mentioned in her book Doppio Livello (Double Level), was postponed to January 12, 2018.
At the first hearing, Judge Dr. Iulia, of the Fourth Section of the Court of Rome, accepted the complaints about the bias in the accusations as appealed by the defendant's lawyers, Valerio Vartolo and Andrea Di Pietro (who together form the Ossigeno per l'Informazione Legal Assistance Office). The court therefore called on the Public Prosecutor to clarify the dispute, integrating it through documentation.
Ossigeno, together with the Media Legal Defense Initiative (MLDI), decided to support Stefania Limiti's defense by judging as strategic the value of the trial against her for it helps shed light onto judicial practices that underestimate the value of freedom of the press and the case law from the European Court of Human Rights that protects it.
In her book-inquiry on the backstages of the massacre of Capaci, the journalist Stefania Limiti illustrates, among others, the theory that among the authors and agents of the attack there would be not only exponents of Cosa Nostra, but also a so-called upper level, an obscure level, allegedly tied to the State's apparatus.
This hypothesis is advanced by an interviewee without revealing its name. The journalist was challenged by Article 371a of the Criminal Code (false information delivered to the magistrate) as she refused to reveal the identity of the source, upholding the professional secrecy of journalists despite the court's order to break the bond of confidentiality. In case of conviction Stefania Limiti risks up to 4 years in prison.
ASP

I contenuti di questo sito, tranne ove espressamente indicato, sono distribuiti con Licenza
Creative Commons Attribuzione 3.0