Bologna. Purchased their telephone tables of two journalists without their knowledge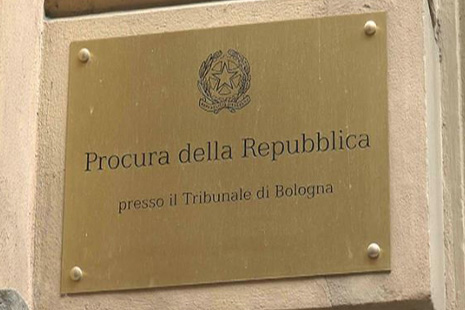 Gianluca Rotondi and Gilberto Dondi discovered it by chance two years later. OdG and Assostampa Emilia-Romagna: "attempt to identify their sources"
On 23 January 2015, the prosecutor of Bologna, Valter Giovannini, requested the telephone records of journalists Gianluca Rotondi (Il Corriere di Bologna) and Gilberto Dondi (Il Resto del Carlino). The reporters came to know it by chance, two years later, on 24 October 2017, during the last hearing of a trial that ended with the conviction of a Carabiniere accused of having deleted the audio files of the wiretaps related to an investigation on the Faac heritage, a total worth 1.7 billion euros and disputed between the Curia – to which the owner of the company left his property after his death – and the family of the deceased entrepreneur (read). A similar case involved three other journalists from Emilia.
The two journalists have written several articles to tell the stories related to the famous company, which specializes in building of automatic gates. They do not know the reasons for the provision concerning their phone calls or – they say – they have never spoken to the condemned policeman. During the hearing on October 24th, the defendant's lawyer asked a policeman, who conducted the investigations on the proceedings against the Carabiniere, for motivations for the acquisition of the two reporters' phone tables. The policeman said he did not remember (read the Corriere di Bologna and the Resto del Carlino). The records concerned the incoming and outgoing calls in the period between January 19, 2015 and the date of the execution.
The president of the Order of Journalists of Emilia Romagna and the president of the regional press association, in a joint note declared that the "news of the acquisition arouses confusion, perplexity and concern" because "it presupposes an attempt to identify the sources that journalists are bound to protect"(read).
On 27 October the Resto del Carlino went further into the story emphasizing that this is not an isolated case. Already in June 2013, as part of another line of the Faac investigation – in this case concerning the intrusion of some people in the study of the president of the trust (the legal institution that has the assets of the company in trust) – the public prosecutor had requested the acquisition of the telephone records of the same Rotondi, of the crime journalist of the Resto del Carlino Enrico Barbetti and of Alessandro Mantovani, at the time at the Corriere di Bologna (read).
RDM

I contenuti di questo sito, tranne ove espressamente indicato, sono distribuiti con Licenza
Creative Commons Attribuzione 3.0
/